The sweep is part of a crackdown to enforce building code violations in Spring Valley–Journal News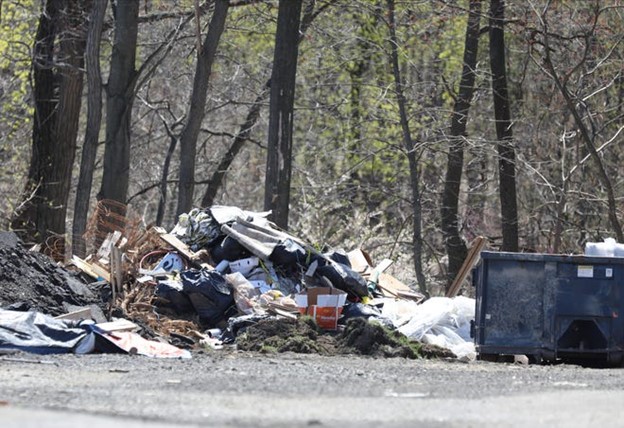 "More than 30 village properties were hit with more than 60 violations for litter and other property maintenance issues.
The sweep was initiated by the Rockland County Office of Buildings and Codes, which was formed in response to a state request for the county to enforce building code violations in the Village of Spring Valley.
The county unit started its work in February, when it ordered a moratorium on building permits in the village as it waded through a backlog of 800 buildings that have gone uninspected for years for fire and building code compliance.  The recent sweep focused on enforcing cleanups of rubbish and garbage accumulation. Violations of the New York State Property Maintenance Code included the accumulation of old tires, construction debris, furniture, and propane tanks, county officials said.
The materials create more than just an eyesore, said County Office of Buildings and Codes Director Ed Markunas.
"It becomes a breeding ground for pests and rodents. We hope our swift action leads to cleaner neighborhoods throughout the village," he said.
The Rockland County Health Department's Codes Investigations Unit, was also investigating trash violations in the village, which is enforced under the county's sanitary code.
"The property owners enabling these egregious conditions should be ashamed of themselves," Rockland County Executive Ed Day said in a statement. "I'm proud to see Director Markunas and RCI taking swift action on behalf of the families in the Village of Spring Valley."
Code enforcement, or the lack thereof, has been a thorny issue in the Village of Spring Valley for years.
Spring Valley: Rockland turns up 100-plus violations after apartment fire
Rockland takeover: Spring Valley buildings with severe problems targeted; moratorium set
Read the complete Journal News story here.